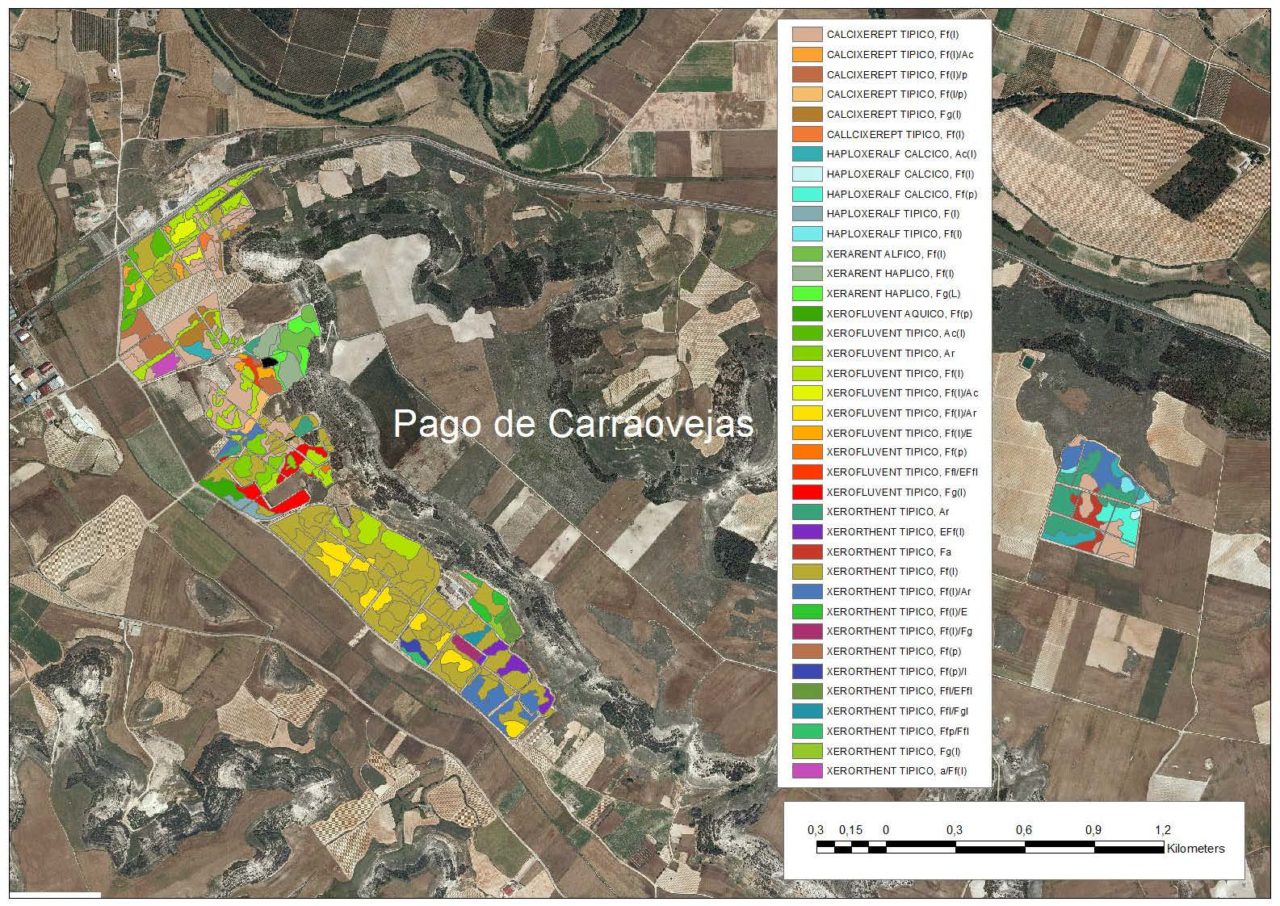 Comprehensive study of soil microbiology and its relationship with fermentation processes in the winery
National Consortium Project | ITISOST | 2014-2016
ITISOST is an individual R&D project that aims to study microbiological differences between the different areas on the estate and the wines originating from them. The relationship will be established between the soil, the vineyard and the product from each vineyard to characterise and establish the qualitative differences between different types of wines. The study lies within the framework of the company's sustainability strategy whose vineyards undergo a reconversion process before being assigned to cultivation practices typical for integrated production, without the use of pesticides or chemical fertilisers. The wine cellar also aims to restrict the use of sulphurous products to an absolute minimum, which makes it necessary to have exhaustive knowledge of the microbiotics to be found in grapes and wines.
Company: Pago de Carraovejas
Collaborating entities: Universidad Complutense de Madrid (UCM), Universidad Politécnica de Madrid (UPM), Universidad pública de Navarra, Universidad de Valencia, Agrovin and the Instituto Técnico Agrario of the Castile-León Regional Government (ITACYL).
• Start date: 02/01/2014
• Complete date: 30/12/2016